Welcome to Surprise Smiles Dental - Dentist Surprise AZ
Your Surprise, AZ family dentist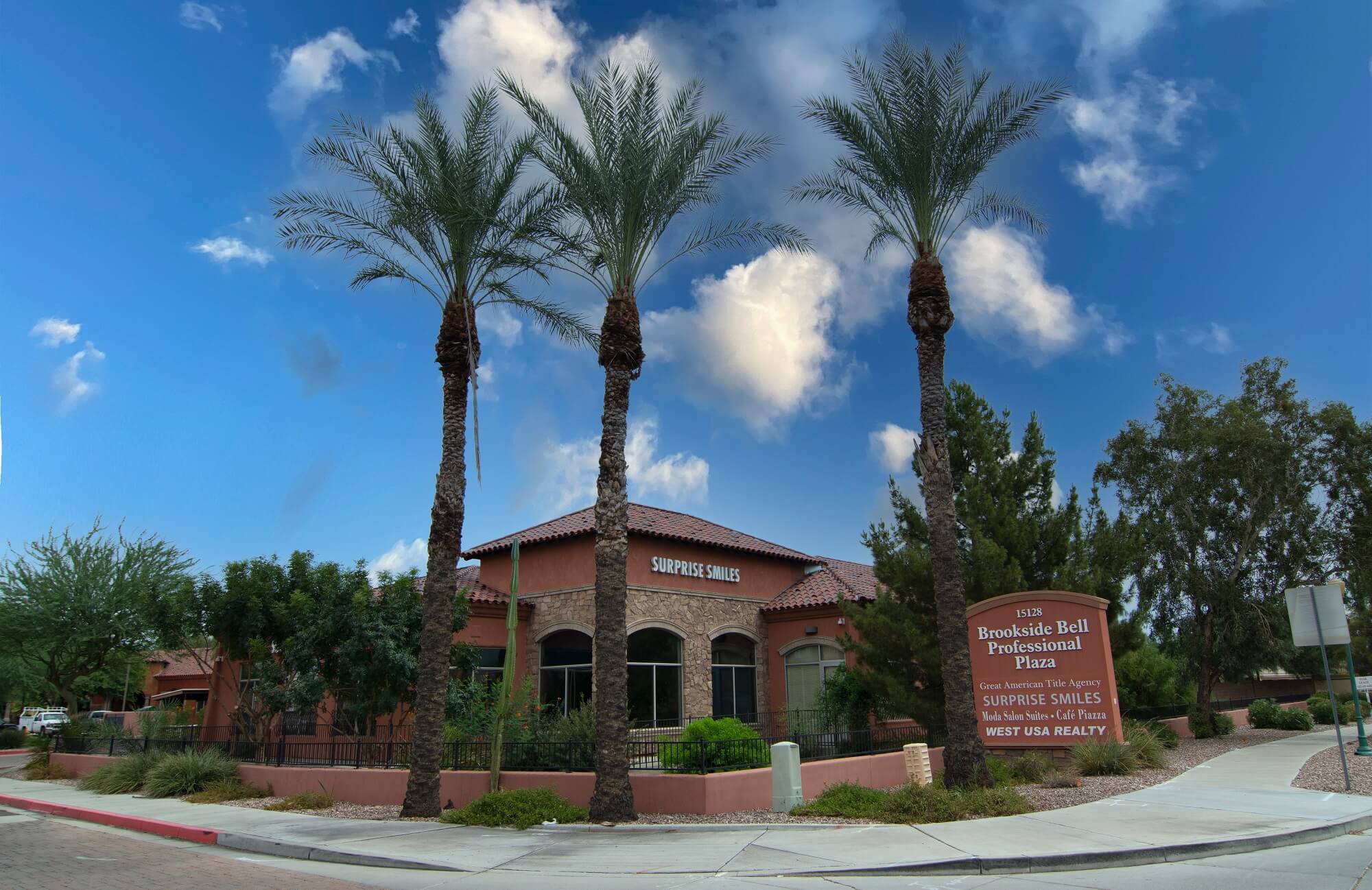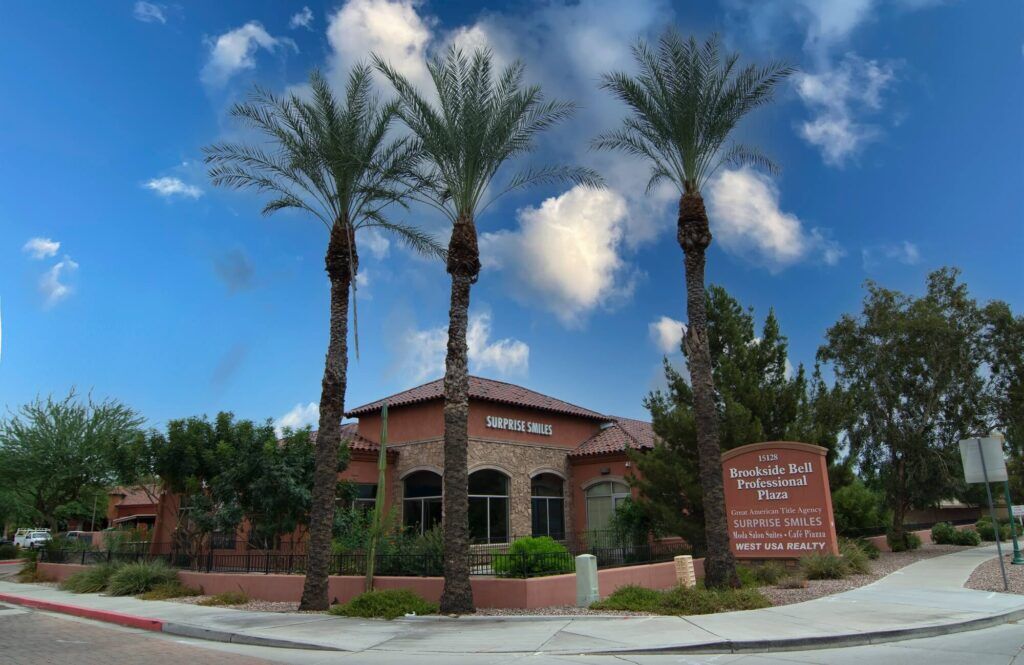 A Leading Family Dentistry in Surprise AZ
Welcome to Surprise Smiles, your premier destination for top-tier dental care in Surprise, Arizona. Our practice is dedicated to turning a shared vision of uncompromising excellence in dentistry into a reality. Every member of our professional team maintains the highest levels of accreditation and is committed to pursuing continuous education, ensuring that we remain at the forefront of the latest trends in the field.
We take pride in offering cutting-edge dental solutions that combine advanced techniques with compassionate care.
Step into our warm and welcoming dental office located at 15128 W Bell Rd Suite 12, Surprise, AZ 85374, and immediately feel the sense of family. We recognize that the dental needs of each family member are as unique as their smiles, and thus, we approach each individual with tailored care and personalized attention. From youngsters to seniors, Surprise Smiles stands ready to cater to the diverse oral health requirements of your entire family, fostering an environment of trust and comfort.
Your Family-oriented Dental Home in Surprise AZ

What Our Surprise Smiles Dental Patients Are Saying About Us
"Love this office, everyone is happy and kind. The office staff is wonderful and all dentists and support staff are so kind. Dentists are awesome and I am a nervous patient but I feel at ease here."
— Victoria W.
"If I could give this place 10 stars I would. They are amazing, patience, kind. They care about you as a person. They hear and see you. That in its self is worth going there. They go the extra mile to make you feel comfortable."
— Manuel G.
"Great dental office! I'm not a fan of dental appointments, but everyone was incredibly friendly and so good at putting me at ease that I forgot to be afraid. State of the art technology made the experience even smoother. Highly recommended."
— Nancy N.
"Great environment and people. All were respectful, helpful, informative, professional, friendly and kind. This was my first appt. I'm hooked! If you're looking for a dentist, they won't disappoint!!"
— Deb S.
"Best dentist office ever! I always have a great experience here. Everyone is so nice and honest. They don't try to just "sell" you something so that they can make money off of you and your mouth; they will only suggest what you need, nothing more. It's always quick and efficient and they handle my insurance and VA benefits well. The front office staff is wonderful too. It's very easy to make an appointment here. My teeth are in good hands!"
— Kate L.
"Always professional, kind, and courteous. Relaxing environment and pain-free care. Enjoyable experience"
— K. L.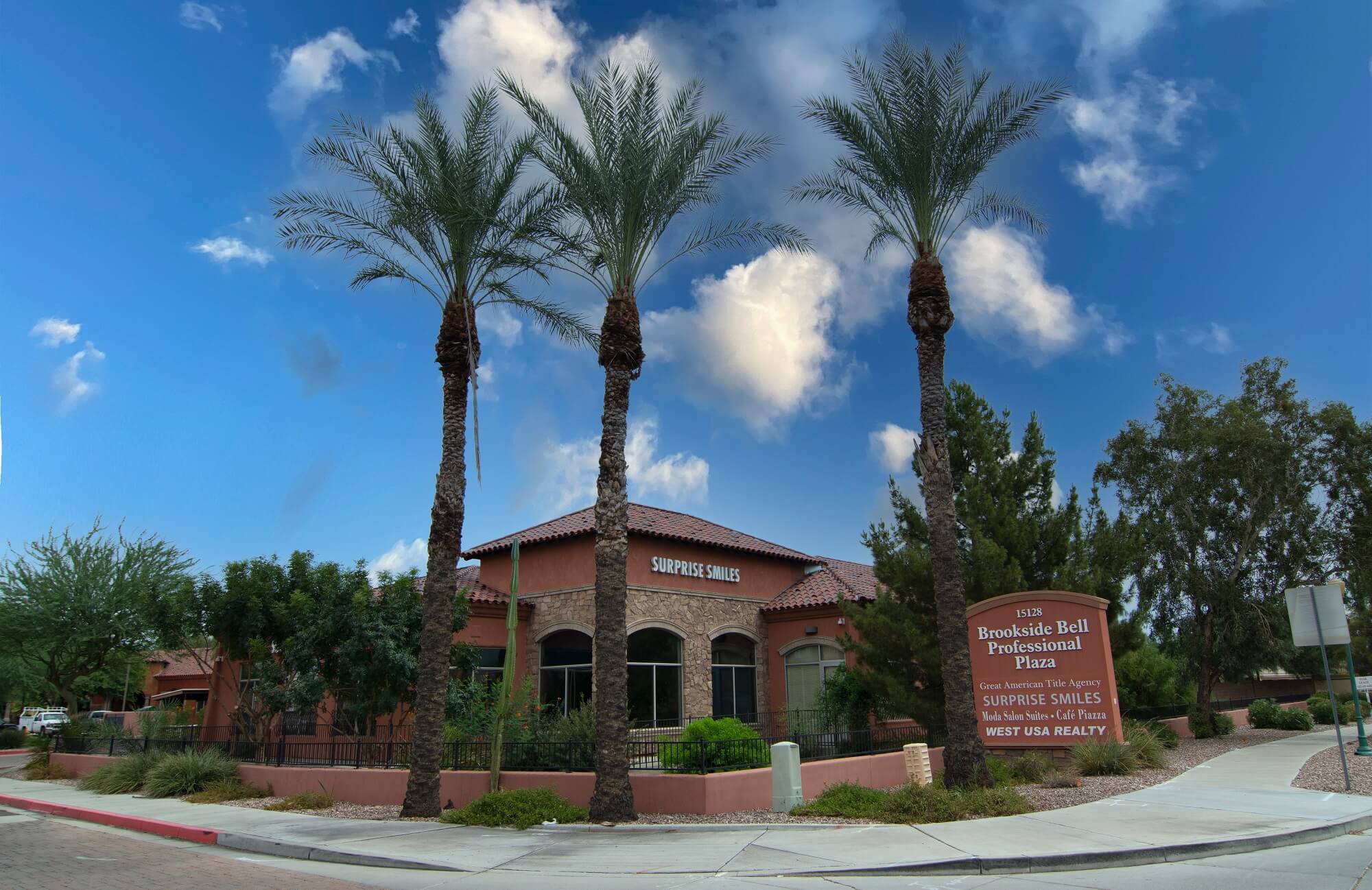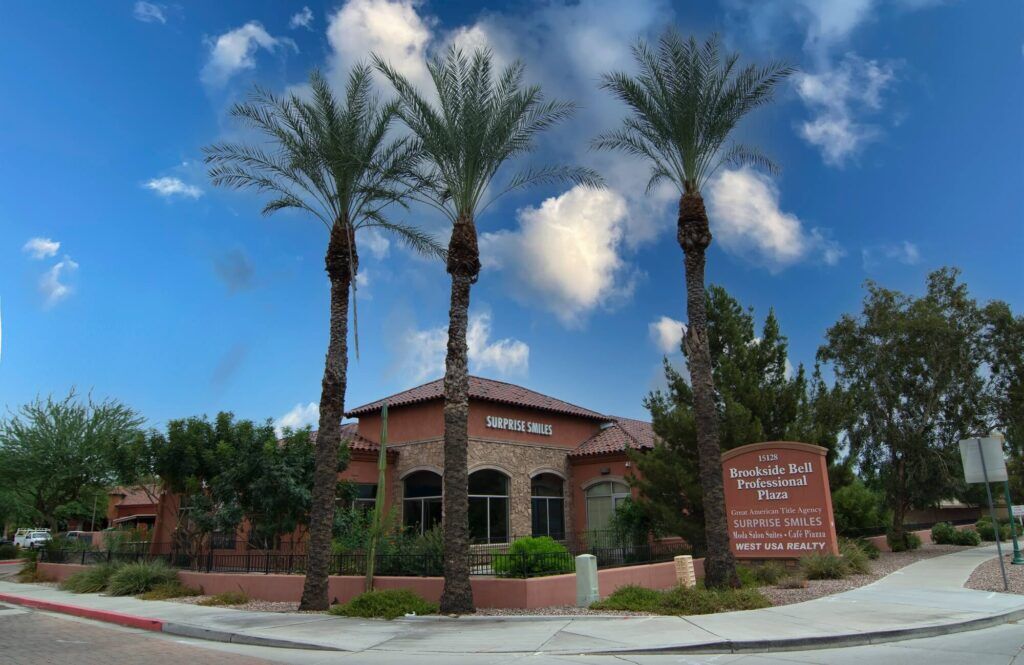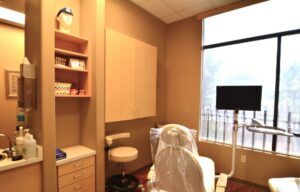 Discover Quality Dentistry in Surprise, AZ
When quality dentistry comes to mind in Surprise, Arizona, one name stands out: Surprise Smiles. Our commitment to delivering exceptional dental care is unwavering, and our reputation in the community speaks volumes about the trust we've earned over the years. As your reliable dentist Surprise AZ, we take the time to build strong relationships with our patients based on transparency, honesty, and, of course, stunning smiles.
Our Comprehensive Dental Services in Surprise AZ
At Surprise Smiles, we offer a comprehensive range of dental services to cater to your diverse needs. From routine check-ups and cleanings to advanced cosmetic and restorative treatments, our goal is to provide you and your family with a one-stop solution for all your oral health needs. Our services include dental implants, veneers, bridges, teeth whitening, dentures, fillings, crowns, root canals, and much more. Our state-of-the-art facility is equipped with modern technologies that enable us to provide efficient, comfortable, and effective dental care.
Our Philosophy - Dentist in Surprise Arizona
Our Family Cares for Everyone in Your Family
Your dental health matters. So often adults don't take care of their teeth like they should. We educate our patients on caring for their teeth and gums, helping them keep their teeth longer, and with fewer problems. It is important to have a dentist that you want to see and who you can trust. Regular dental care will help you maintain your smile and along with that, your confidence. At Surprise Smiles, we will provide you with the tools and services you need to achieve both healthy teeth and gums while in a comfortable and professional environment.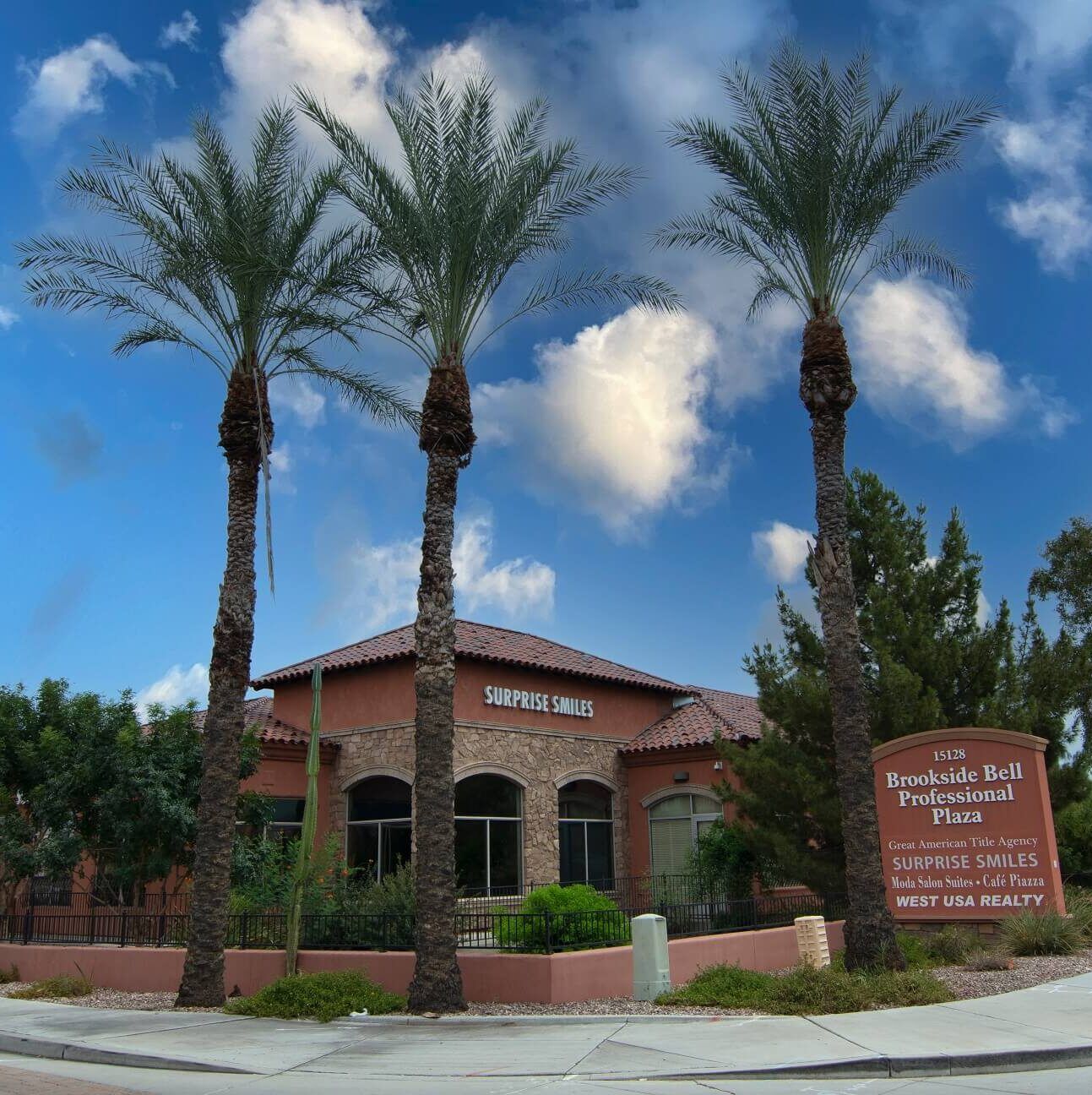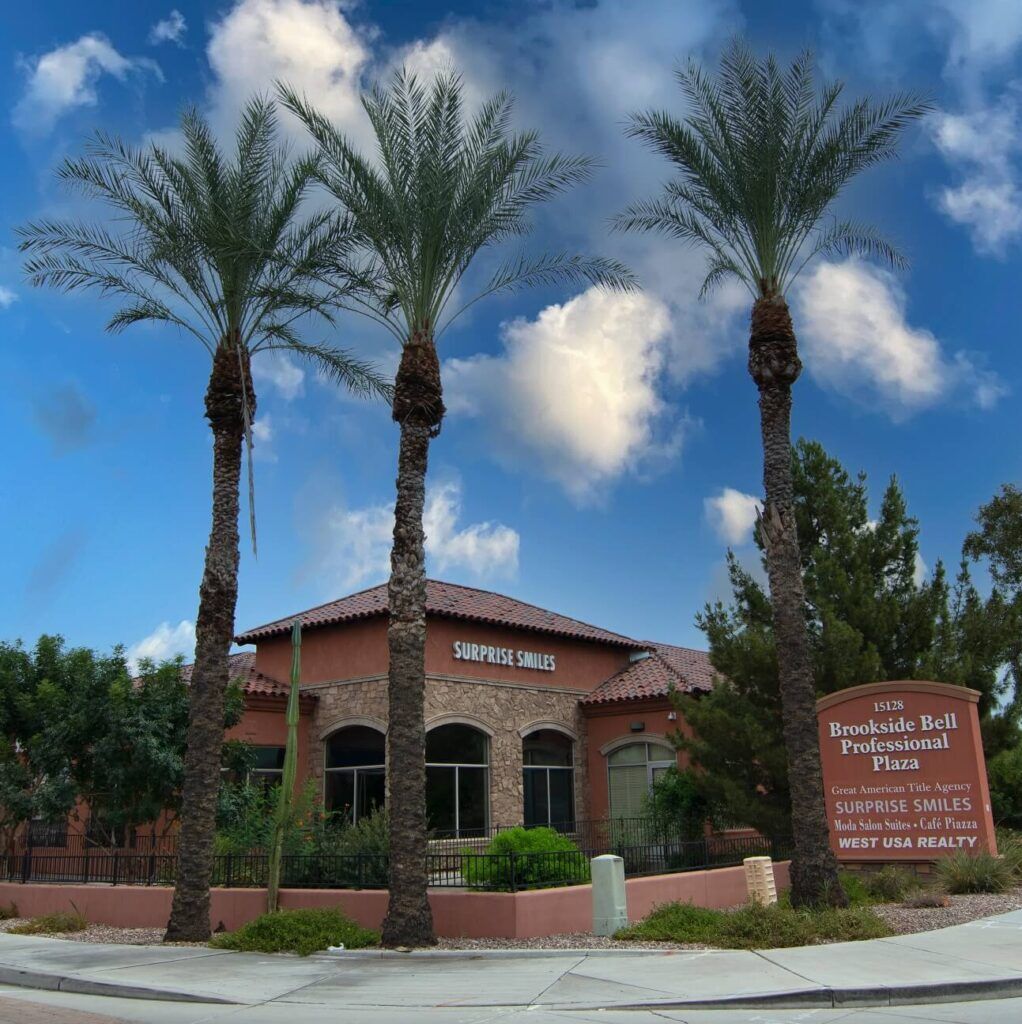 Your Search Ends Here for "Surprise Smiles Dental AZ"
If you've been searching for a trusted "dentist Surprise AZ," your search ends here. Located conveniently at 15128 W Bell Rd Suite 12, Surprise, AZ 85374, Surprise Smiles embodies the essence of exceptional dental care, blending expertise, compassion, and a commitment to your overall well-being. Whether you're in need of preventive care, teeth whitening, dental implants, or any other dental service, we are your dedicated partners on your journey to optimal oral health.
Experience the difference at Surprise Smiles. Contact us at (602) 842-4864 to schedule your appointment today and discover the personalized, high-quality dental care you deserve. Your family's smiles are our top priority.
Frequently Asked Questions - Surprise Smiles Dental Arizona